<! -- Blog Post 1 -->
Posted: October 26, 2015 | News
Mayor meets Committee of 100 Leadership representatives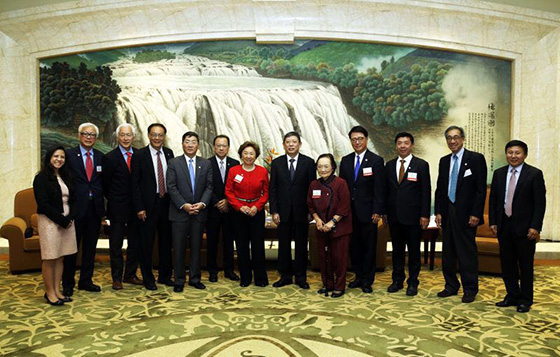 Shanghai Mayor Yang Xiong met representatives from Committee of 100, including Mr. Richard Lee, Chairman and CEO of Amsino Medical Group, on October 20, 2015.
Mayor Yang thanked Committee of 100 LSP for their contribution to Shanghai's economic and social development, and encouraged them to seize the opportunity of Shanghai's development expand their own businesses and actively participate in the future growth of Shanghai. He said the municipal government will continue to support them in developing businesses in the city. He hoped Committee of 100 can play a bigger role in Shanghai's development.
The Committee of 100 is a membership organization of Chinese Americans dedicated to the spirit of excellence and achievement in America. Current members include I.M. Pei, master architect; Yo-Yo Ma, renowned cellist; Dun Tan, Composer; Leroy Chiao, NASA Astronaut.