<! -- Blog Post 1 -->
Posted: April 1, 2021 | Press
RECEPTAL TWIST: A genuine closed system for suction and fluid management in a healthcare facility
RECEPTAL TWIST: A genuine closed system for suction and fluid management in a healthcare facility
Pomona, California – Amsino International is committed to deliver the most innovative and safe technology for your suction and fluid management needs. RECEPTAL Twist introduction to the market is one more step for Amsino in the pursuit of patient and caregiver safety.
Healthcare facilities using solidifier to solidify fluid waste in suction canisters/liners might have current practices involving opening a port or pour spout of the canister/liner (after the waste has been contained) and dropping a solidifier agent inside. This approach does not align with best practices to handle bio-hazard waste and it defeats the purpose of a suction canister/liner: to contain waste and protect the caregiver and patient from exposure of bio-hazard material.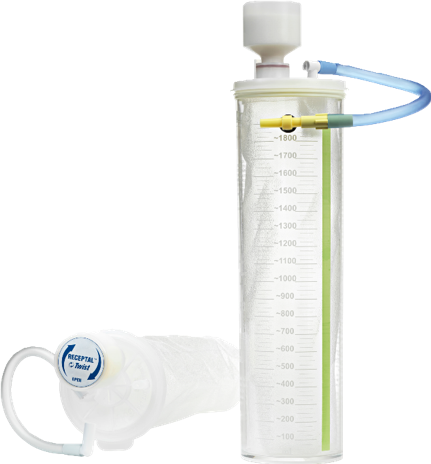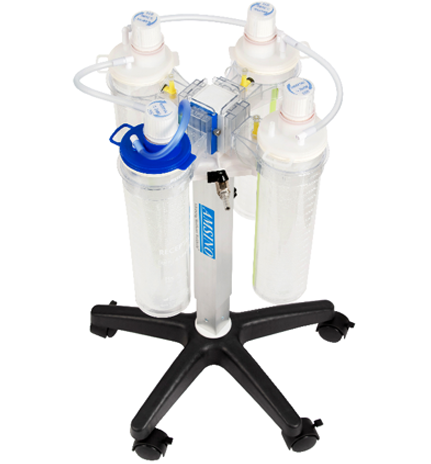 RECEPTAL TWIST is a genuine closed system designed with patients and caregivers in mind. RECEPTAL TWIST has an external premeasured, preloaded solidifier bottle integrated to the liner that eliminates the need to open any port to add solidifier at the end of a suction procedure. By eliminating this step, RECEPTAL TWIST helps reduce the risk of contamination with bio-hazard material for the caregiver. RECEPTAL TWIST is an all-in-one solidifier and liner solution that will help enhance infection control practices for the benefit of patients and caregivers.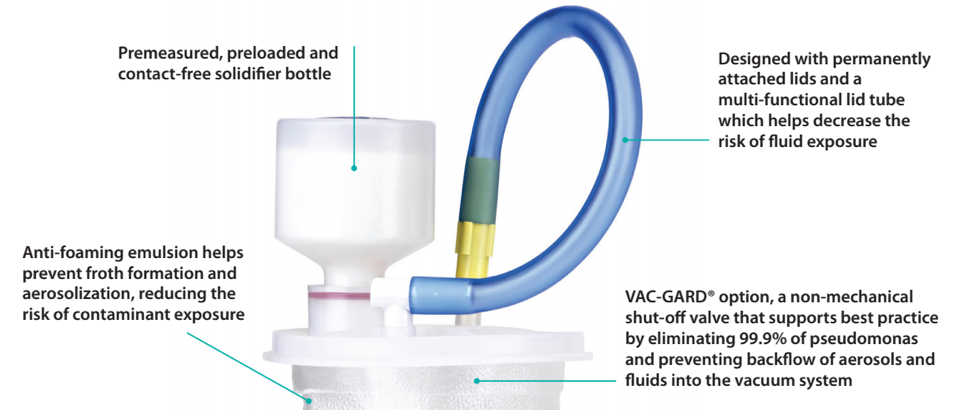 RECEPTAL TWIST is one of the latest additions to Amsino's Suction and Fluid Management System product line. Amsino offers a full line of suction tubing and Yankauer, suction liners and canisters, and many more accessories. Call our customer service department or our distributor in your country for availability and ordering information.