<! -- Blog Post 1 -->
Posted: April 19, 2023 |
AMSINO ANNOUNCES GROUP PURCHASING AGREEMENT WITH CAPSTONE HEALTH ALLIANCE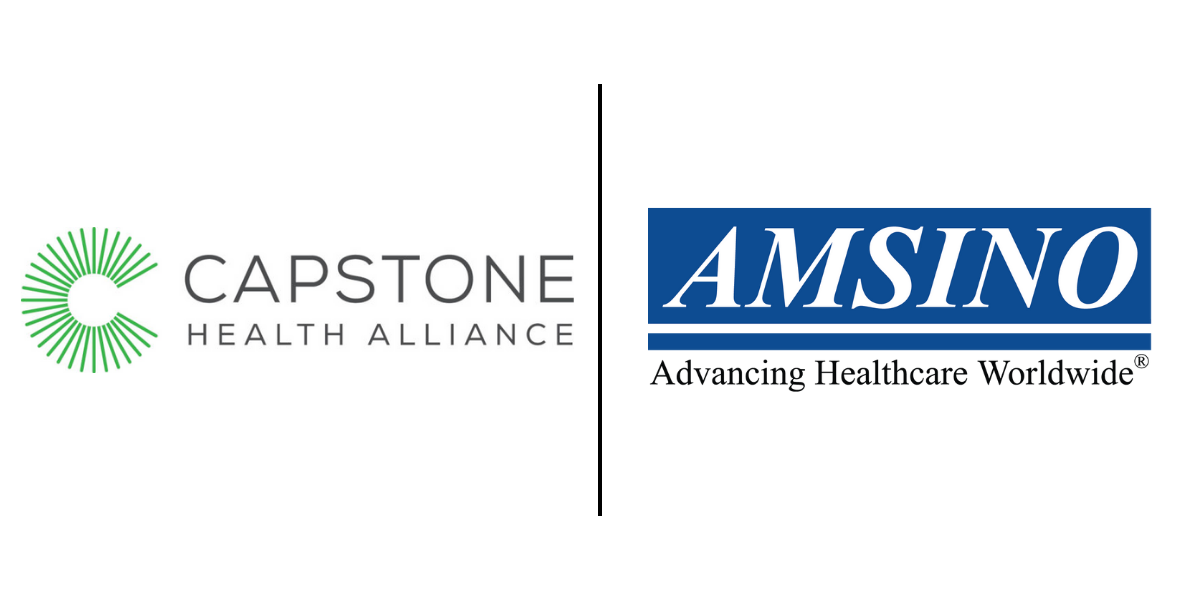 POMONA, California, USA – 19 April 2023 – Today, Amsino announces that they have been awarded a group purchasing agreement with Capstone Health Alliance. Capstone is a regional group purchasing organization in partnership with Premier, representing well over 250 hospitals and 120 health systems across 24 States. It also represents over 30,000 non-acute healthcare members across continuum of care, and business and industry. Amsino has been appointed a Preferred Supplier for Pre-Filled Saline Flush Syringes. The agreement is in place until March 2026.
The global pre-filled syringes market is estimated to increase at a "CAGR of 10.34% between 2023 and 2029" according to ReportLinker. This expected growth is largely attributable to the wide range of diversified uses for pre-filled saline syringes. The pre-filled saline flush syringe market has been historically fragmented, demanding a consistent availability of inventory. In 2021 Amsino recognized a gap in pre-filled syringe availability and stepped up to provide consistent supply for the healthcare market.
Amsino Medical Group is an international medical device manufacturer offering products across numerous product categories including IV, pre-filled flush syringes, enteral, sterile water and saline, urology, and waste fluid management. Amsino has been in business for more than 30 years and is a vertically integrated manufacturer that controls everything from raw materials to finished goods.
Amsino Director of Marketing, Beth Clifford, says "In order to meet incoming demand in 2021 and 2022 we increased our manufacturing capacity. This ultimately led to our ability to take on this partnership with Capstone."
While Tim Bugg, President & CEO of Capstone Health Alliance stated, "Capstone is proud to partner with a great company representing great products for the members we serve. We look forward to a long-standing relationship with Amsino and are excited for the future."
Amsino Executive Vice President, North America, Jeff Reid shares "We look forward to working closely with Capstone Health Alliance. Amsino's superior manufacturing capabilities and full portfolio of saline flush syringes will help us prove ourselves as a strategic partner."
We are pleased to partner with Capstone and look forward to many years of success.
About Capstone Health Alliance: Headquartered in Asheville, NC, Capstone Health Alliance is a group purchasing organization with a membership encompassing thousands of hospitals and healthcare providers across the nation. Capstone delivers real, measurable savings and provides actionable data that enables members to make better supply chain decisions, while also helping our membership to reduce overall cost, improve quality, and share best practices. Capstone members receive consistent price parity regardless of their size or location, access to exclusive educational opportunities, and support from dedicated supply chain professionals. Learn more about Capstone Health Alliance here, www.capstonehealthalliance.com