<! -- Blog Post 1 -->
Posted: August 14, 2023 | News
Amsino Awarded ISO Certifications for Environmental and Employee Safety Compliance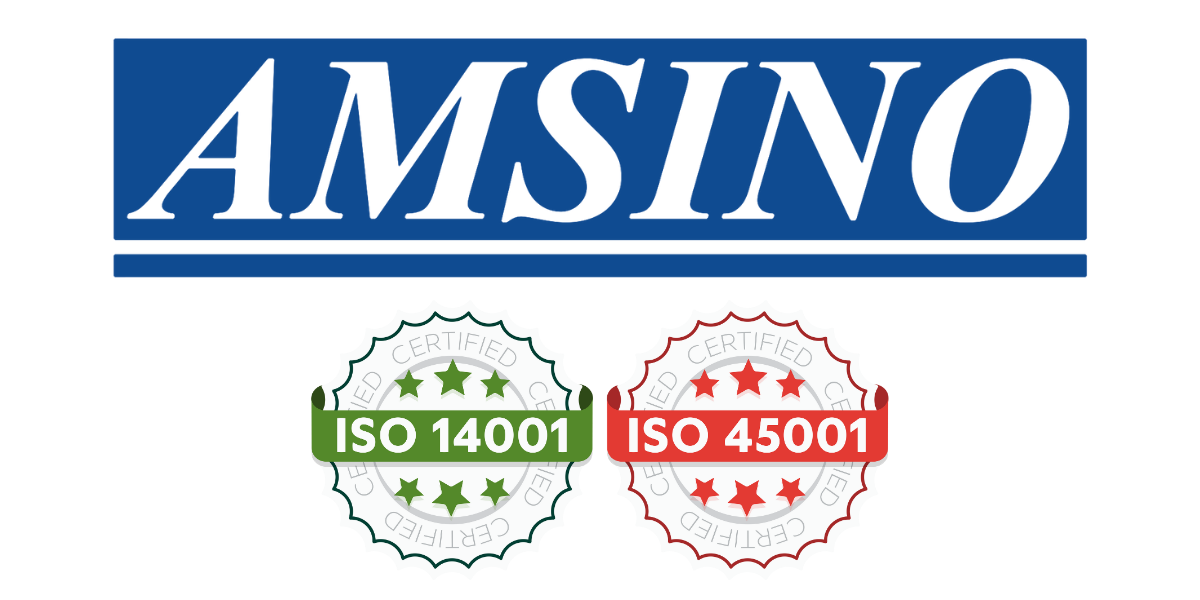 Pomona, CA – August 14, 2023 | Amsino International is proud to announce that our Kunshan manufacturing facility (Kunshan, China) has been awarded the ISO 14001 and ISO 45001 certificates for our outstanding commitment to quality management and occupational health and safety standards.
These certifications demonstrate our unwavering commitment to ensuring that our operations are executed with the highest level of efficiency, while prioritizing the safety and well-being of our employees and visitors.
ISO 14001 is the international standard for environmental management systems. This certification was awarded based on Amsino's implementation of a framework to reduce our environmental impact by controlling waste, reducing energy use, and increasing efficiency.
ISO 45001 is the international standard for occupational health and safety management systems. Earning this certification signifies that we abide by the highest level of safety standards through the implementation of policies and procedures that help mitigate risk and prevent workplace accidents.
At Amsino, we continuously strive for excellence in all facets of our business. Earning these certifications is a testament to the persistent efforts of our team to maintain the highest levels of quality and safety throughout our manufacturing facility.
We are excited to continue to operate at this high standard and will continue to focus on implementing new policies and procedures to further enhance our environmental and safety performance.
Dr. Richard Lee, President and CEO stated, "We would like to thank our employees for their hard work, dedication, and unwavering commitment to ensuring our facility operates to the highest possible standards. We would also like to thank our customers, whose support and partnership allows us to continue to invest in our business and strive for excellence."
For more information about our company, please visit our website at www.amsino.com.