<! -- Blog Post 1 -->
Posted: September 25, 2023 |
Amsino Granted US Patent for RECEPTAL Twist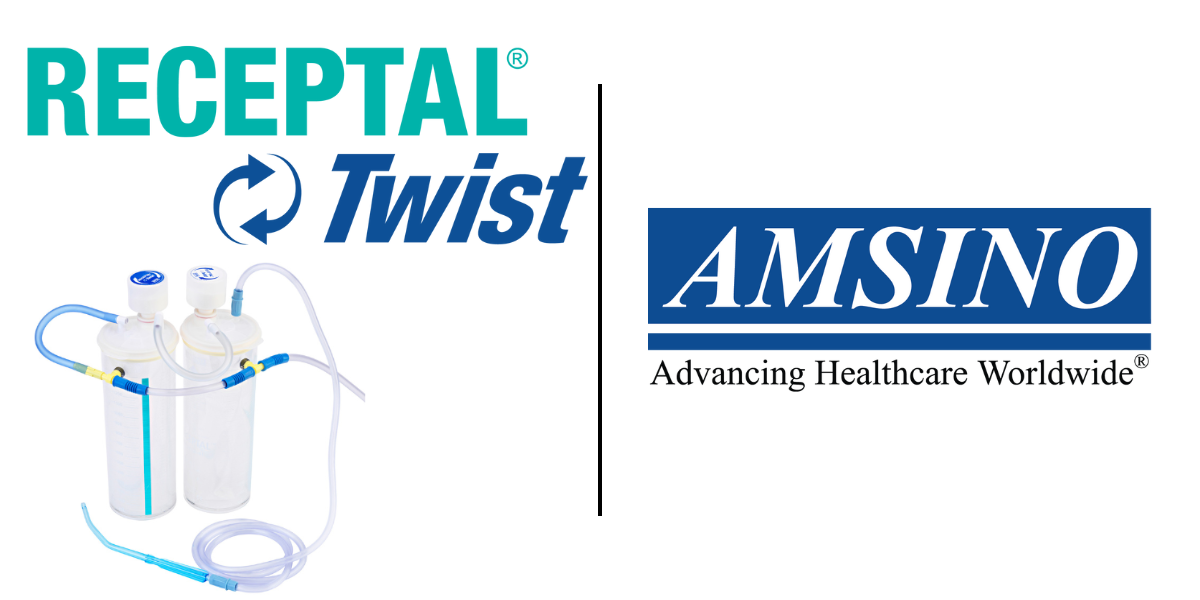 Pomona, CA – September 25, 2023
Amsino Medical Co. Ltd. is proud to share that the United States Patent and Trademark Office (USPTO) has approved our application for a patent for RECEPTAL Twist. The Twist system was developed by Amsino President and CEO, Dr. Richard Lee, in partnership with Amsino Research Fellow, Zhongze Li.
Dr. Richard Lee comments, "We are very excited about being awarded this patent for Twist, yet another product to add to Amsino's innovative product offering. There is not another product like this in this market, and we feel confident Twist will revolutionize the application of solidifiers in suction liners."
The RECEPTAL Twist liner is an all-in-one waste fluid collection and solidifier solution, available in 1.0, 1.5 and 2.0 L sizes.
RECEPTAL Twist is a closed suction liner system designed for the gelling of liquid medical waste. The system includes a standard suction liner for aspirating, collecting, and storing liquid medical waste and an integrated releasing capsule for accommodating the gelling agent, a super-absorbent polymer powder.
Once the Twist container has reached its capacity of liquid medical waste, the container is sealed off, and the capsule is twisted to release the solidifier powder directly into the liquid waste.
The integrated solidifier capsule eliminates the need to open any ports, creating a truly closed suction liner system that helps minimize contact with waste fluid contaminants for improved caregiver safety.
For more information on the RECEPTAL Twist, visit the product page here, or see RECEPTAL Twist in action by watching this video.