<! -- Blog Post 1 -->
Posted: September 3, 2015 | News
Richard Lee Attended China V-day Commemoration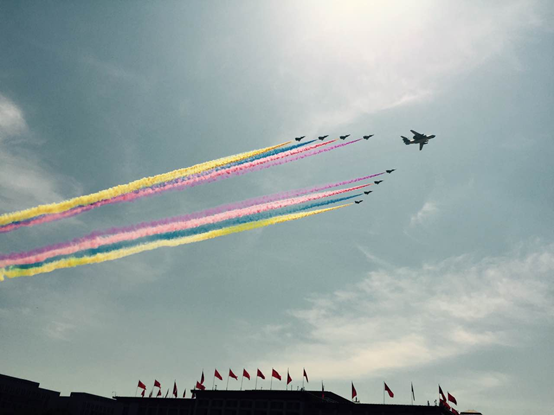 September 3rd, 2015 - World leaders gathered in Beijing to join the commemoration of the 70th anniversary of the victory of the Chinese People's War of Resistance against Japanese Aggression and the World Anti-Fascist War. Dr. Richard Lee, Chairman and CEO of Amsino Medical Group was invited by the State Council as overseas Chinese representatives to attend the Sept. 3 military parade in Beijing.
I'm honored and thrilled to participate in commemoration." said Mr. Lee, 70 years ago; Chinese people achieved a great victory in the war against Japanese Aggression after eight years of arduous fighting. Though I was thousands of miles away from the battlefield, I still want to pay tribute to those who have fought for our country; we should always remember and respect the history. After years and years of hard work, China has now become the world's second largest economy, and a major responsible country. Look into the future, challenges still lay ahead, we should continue hard work, only by doing so can we achieve a better China.
A total of 1,779 overseas Chinese representatives from more than 135 countries and regions were invited to join the 70th anniversary of V-day commemoration in Beijing.