<! -- Blog Post 1 -->
Posted: March 1, 2021 | Press
Safety When Clearing the Airway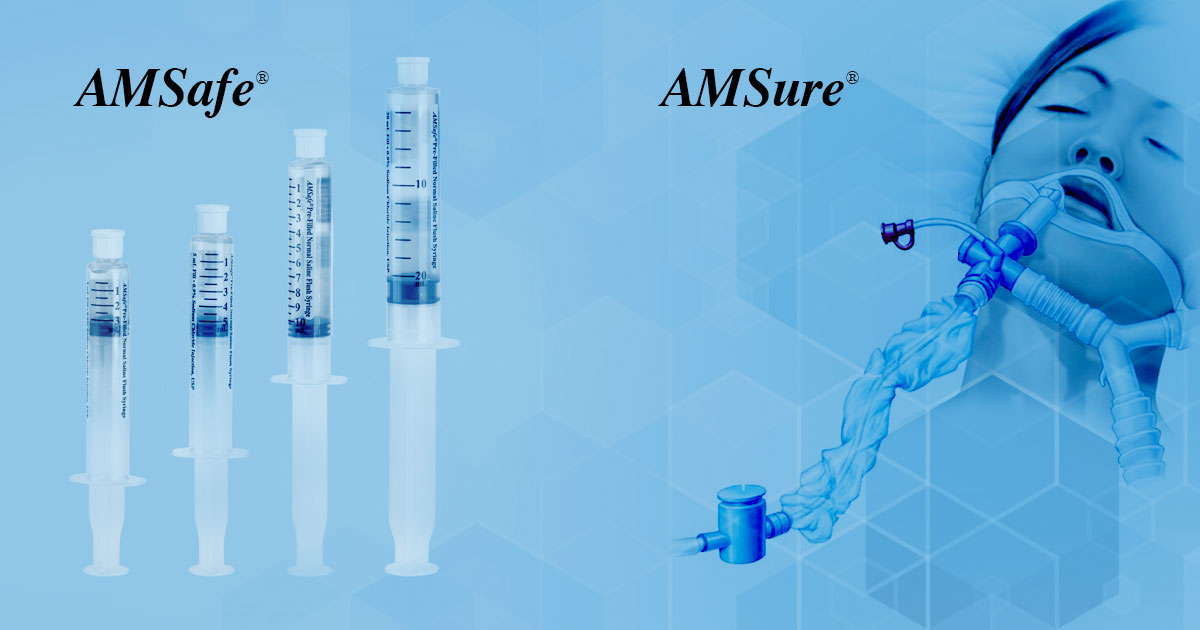 When a patient is in respiratory failure and requires ventilatory support an Endotracheal Tube (ETT) is inserted by an expert physician or respiratory therapist in the trachea and placed on a ventilator to support breathing. If a patient requires prolonged mechanical ventilation support a tracheostomy tube (Trach) is surgically inserted. In both cases, the upper airway is bypassed and function of the nose to filter, warm and humidify the air is no longer present.
Amsino offers a complete line of open and closed suction catheter systems to remove secretions and clearing of the airway. Our newest line is AMSure closed suction catheter, which helps with infection control, patient safety, and convenience. The closed suction catheter system is available in three sizes and lengths for patients with an endotracheal and tracheostomy tube. In addition, a metered dose inhaler (MDI) port for drug delivery is included in each package.
To clear mucus and secretions, Amsino also offers a full line of unit dose vials of saline (sodium chloride 0.9%, USP) and sterile water to clear the tubing between patients. Call our customer service department or our distributor in your country for availability and ordering information.