In 1993, Dr. Richard Lee founded Amsino International Inc. in California on the principle of improving and strengthening the health and well-being of people worldwide. For nearly 30 years, Amsino has held true to that principle. Our company's humble product portfolio started with a thumb ring syringe and an intravenous (I.V.) set with 2 types of injection Y-sites. Today, Amsino is one of the fastest growing manufactures and distributors of medical and surgical supplies worldwide. Developing new and innovative medical technologies to improve patient outcomes and clinical efficacy is what continues to drive Amsino.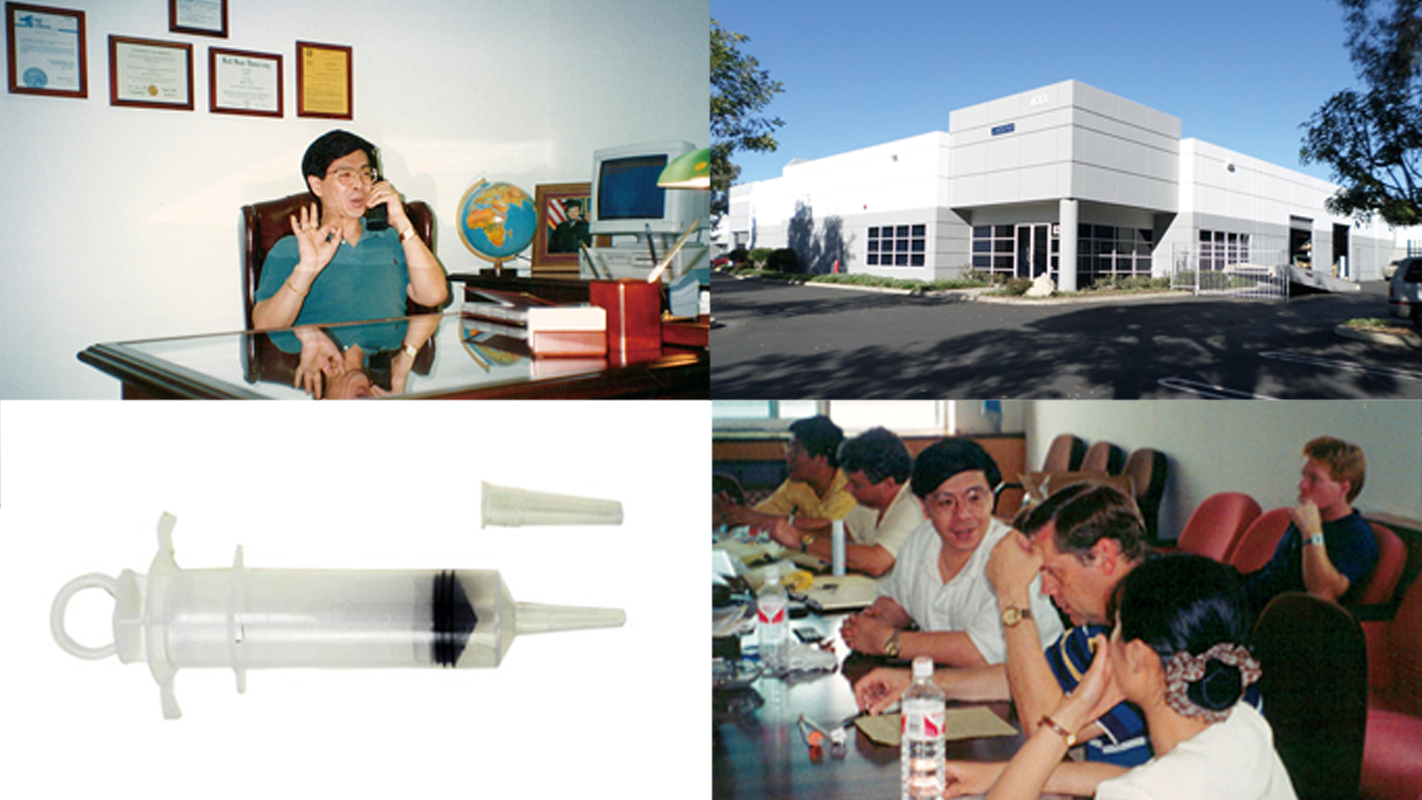 1993
Dr. Richard Lee founded Amsino International, Inc. in California, USA. His vision for the company then was to develop and manufacture devices that help improve patient care safety, primarily focusing on infection control.
1994
AMSure® Enteral Feeding/Irrigation Syringe, The-Pole-Syringe™, designed by Dr. Lee is introduced into the US market. The-Pole-Syringe allowed for a one handed flush and included a unique resealable pole bag. The pole bag provided a solution for syringe storage and helped to reduce cross contamination. This design became the standard in the industry.
1995
Through a distribution partnership with Baxter International, Amsino introduces I.V. sets to China, Chile, Argentina, Brazil, and Panama markets.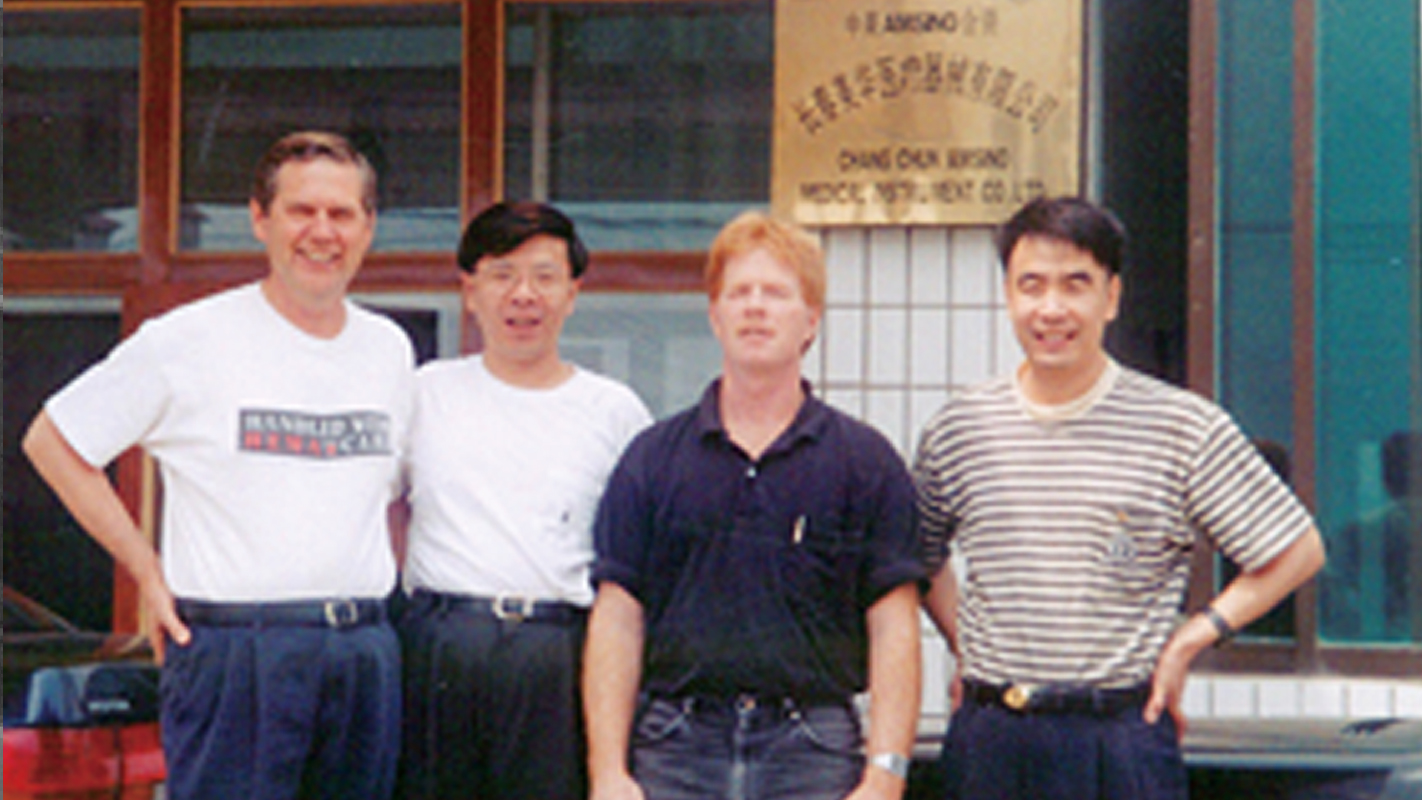 1997
During 1995-1997, Amsino develops and launches a full line of AMSure® urological products for the US market. The portfolio is designed to provide solutions to reduce Hospital Acquired Infections (HAI) including UTI with closed and touch free urology systems.
1998
During 1998-2000, Amsino develops and launches a full line of AMSure® enteral products for the US market. The enhanced portfolio includes enteral gravity sets that helps to round out the product line.
To comply with the Needle Stick Safety Act, Amsino designed and launched an AMSure® safety I.V. set to meet the specific needs of the US EMS market. The I.V. set design includes 2 different types of safety injection sites which offer clinical flexibility to support compliance with the Safety Legislation. This design is still the standard in the US EMS market.
2000
Shanghai Amsino Medical Device Co., Ltd, is established as a device manufacturing company with injection molding, extrusion, RF sealing, packaging, and sterilization capabilities.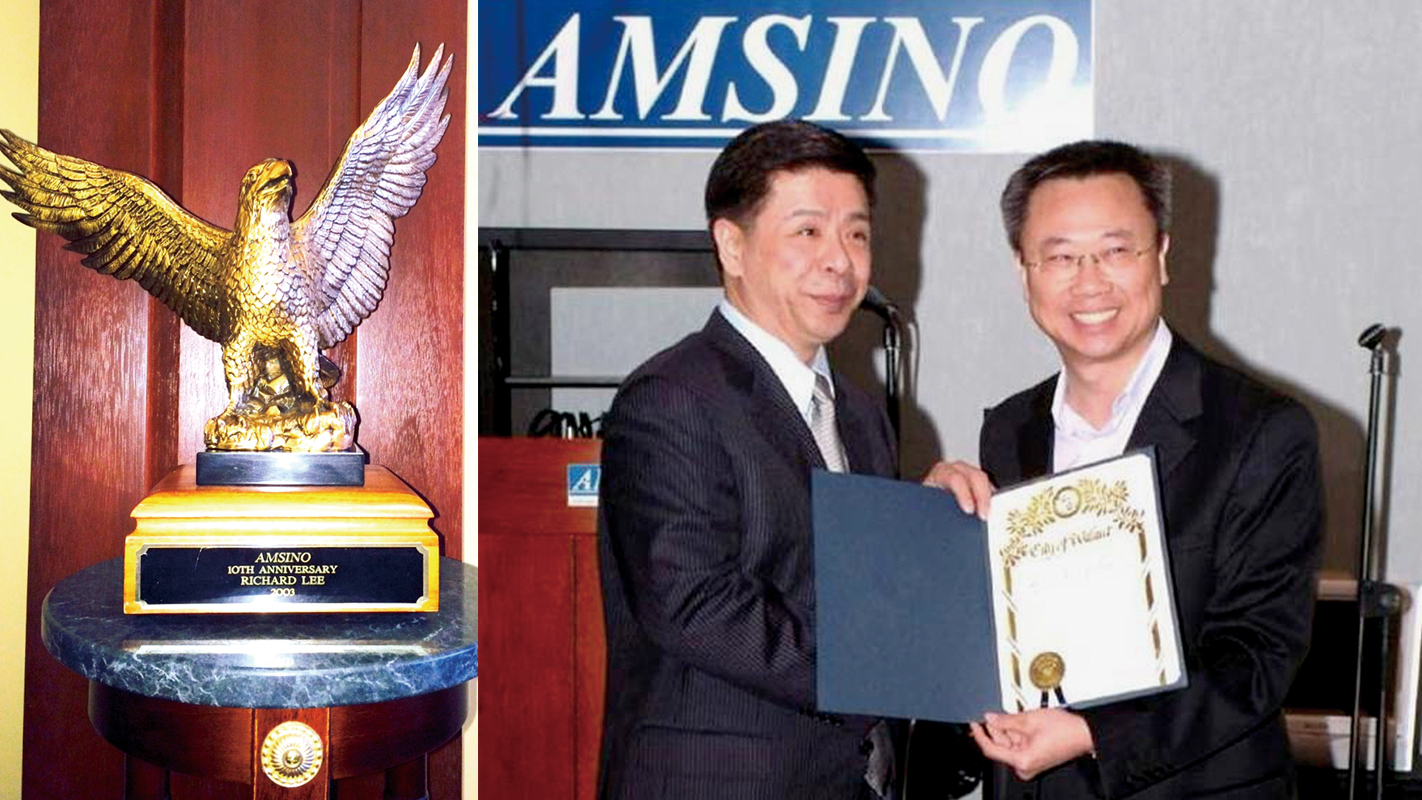 2003
Amsino celebrates its 10th anniversary.
Shanghai Amsino becomes ISO-9001 certified. This opens up the European market which expands Amsino's global presence.
2004
Amsino launches urology product line in the European market with a multinational OEM partner. Part of Amsino Global strategy to provide solutions to help improve patient safety and infection reduction.
2005
Amsino acquires Kunshan Deyi Plastics., Ltd. based in Kunshan, China. This acquisition strategy expands Amsino's vertically integrated manufacturing capability. It is known today as Amsino Medical (Kusnshan) Co., Ltd.
Amsino Medical (Shanghai) is established in the Export Processing Zone, Songjiang District, Shanghai, China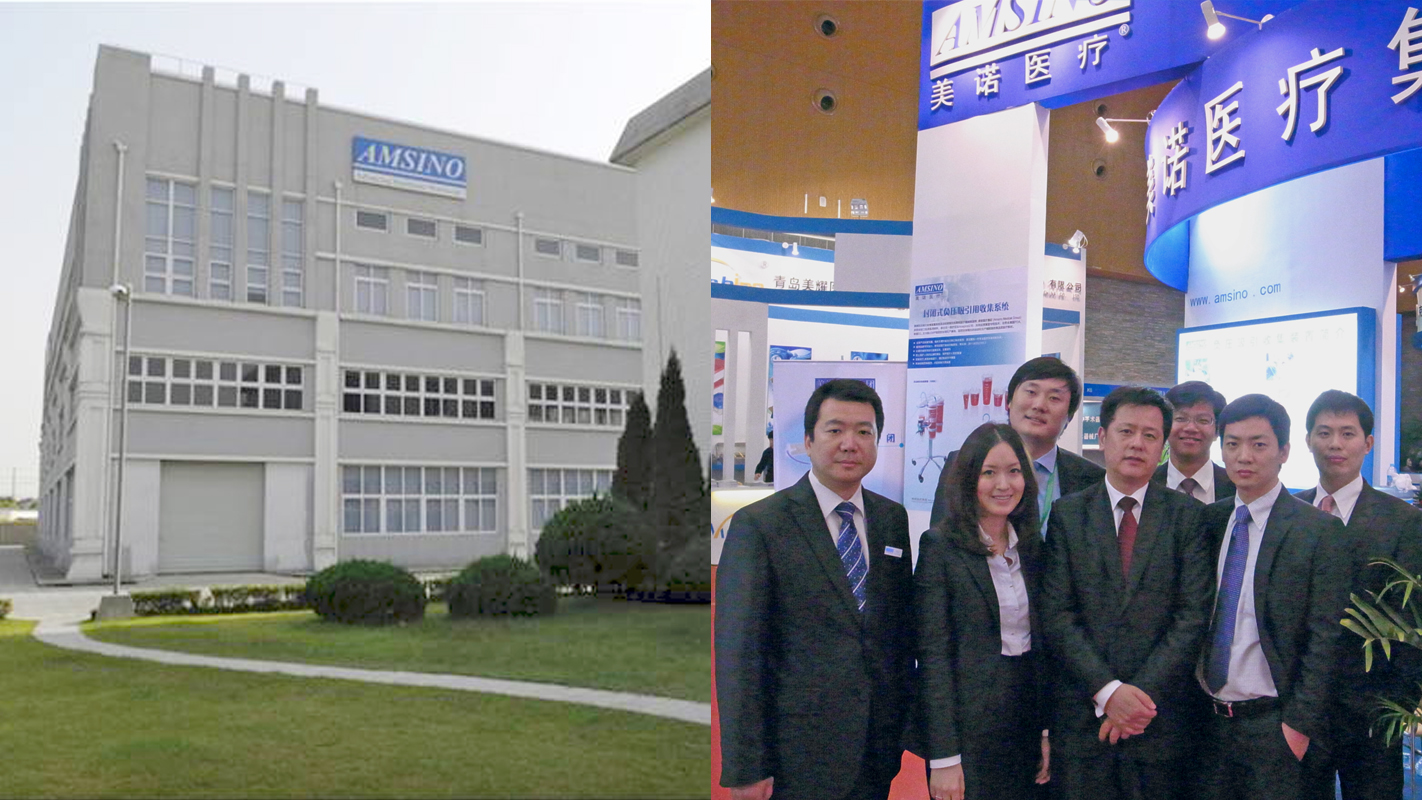 2006
Amsino signs a long-term manufacturing contract with Hospira for the RECEPTAL™ Waste Fluid Management products and Abbocath™ I.V. catheter. In addition, Amsino successfully completes the plant transfers from Salt Lake City, Utah, USA and Silgo, Ireland to Amsino's Shanghai plant, China.
2008
Amsino signs a distribution agreement with Hospira and begins commercial distribution of RECEPTAL™ products in China. RECEPTAL™ waste fluid management line is an important infection control advancement, and helps prevent blood exposure and potential cross contamination.
Amsino sales and marketing teams develop a China distribution network to assist in the education and promotion of the waste fluid management products in the operating rooms of the leading hospitals in major cities.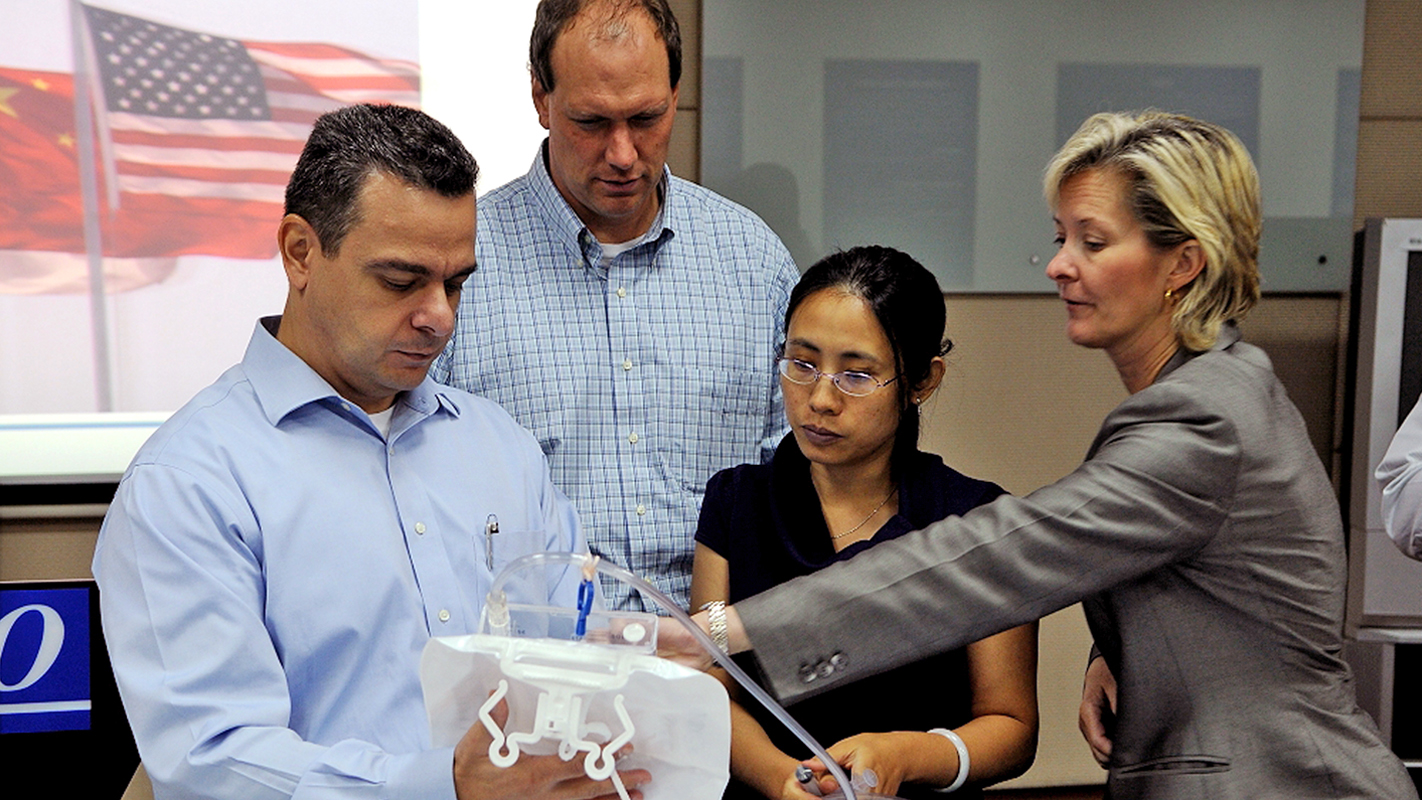 2010
Amsino partners with EMS distributors to introduce the AMSafe-3® I.V. Administration and Extension Sets. AMSafe-3® is a versatile I.V. set that can be used to delivery 10, 15, or 60 drops, enabling the clinician to make an immediate decision at the point of care.
2013
Amsino advances its capabilities to include coating application to medical disposables. As part of the urology infection control strategy, the AMSure®-AG Antimicrobial Foley catheter and the AMSure®-HG Hydrophilic Foley catheter are launched in China.
Amsino celebrates its 20th Anniversary and continues to expand globally through key distribution partners.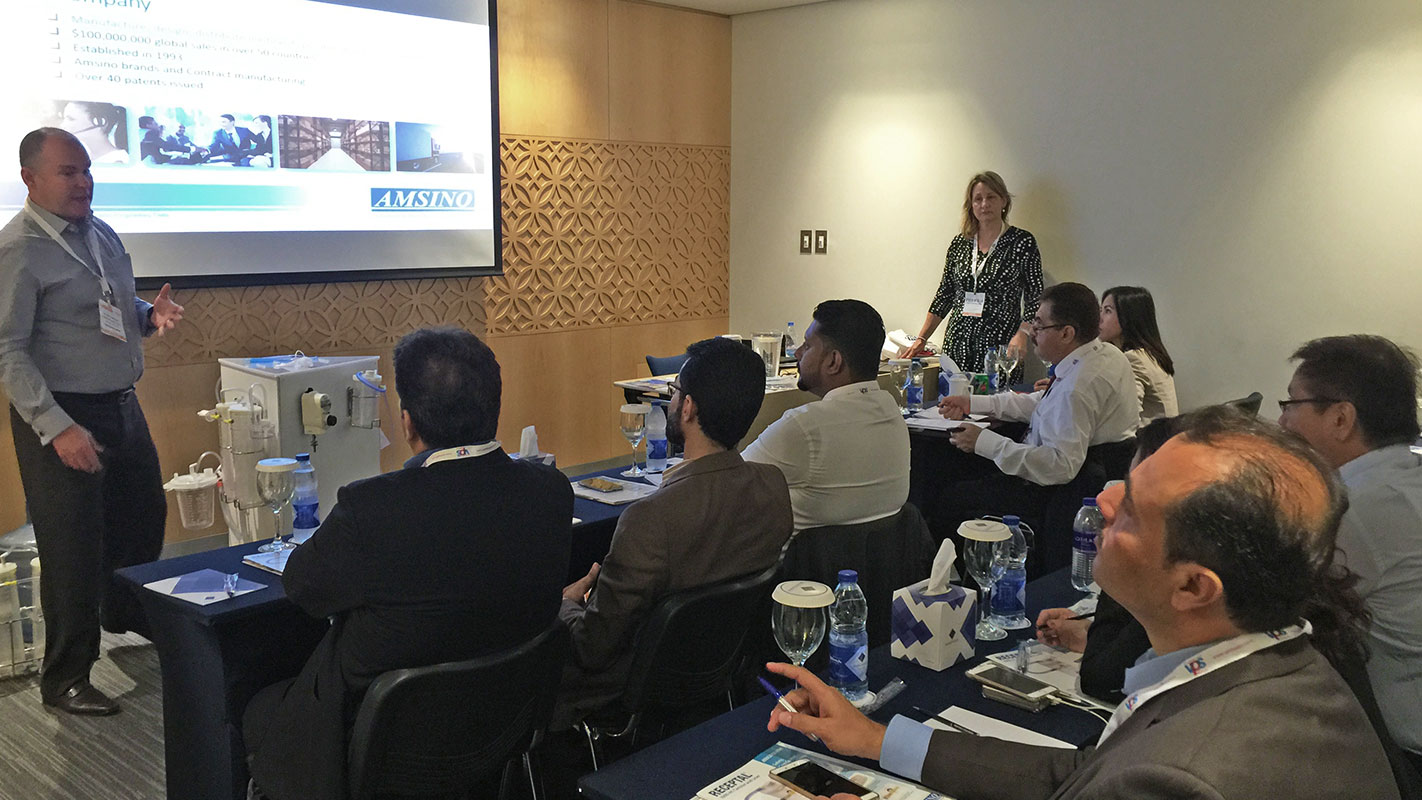 2014
Amsino acquires Hospira's RECEPTAL™ Waste Fluid Management product line including intellectual properties, manufacturing equipment, and global business. Building from the success of Abbott Laboratories and Hospira, Amsino enhances the product features, benefits, and product offering to meet the needs of hospitals worldwide.
2015
Amsino launches an innovative oxygen mask called One Mask™. It is a replacement mask for virtually every type of oxygen mask with its ability to provide FiO2 from 28% to 99% by simply changing the flow rate of oxygen. It's unique design can accommodate an aersol/nebulizer treatment concurrently with oxygen therapy. This is another example of Amsino's response to finding solutions to improve patient safety and outcomes while finding ways to reduce costs.
2016
Amsino reaches and agreement with ICU Medical to offer Clave® technology in Amsino I.V. disposable administration and extension sets. The MicroClave® Clear Needle-Free Connector is a market leader which greatly expands clinical options available from Amsino.