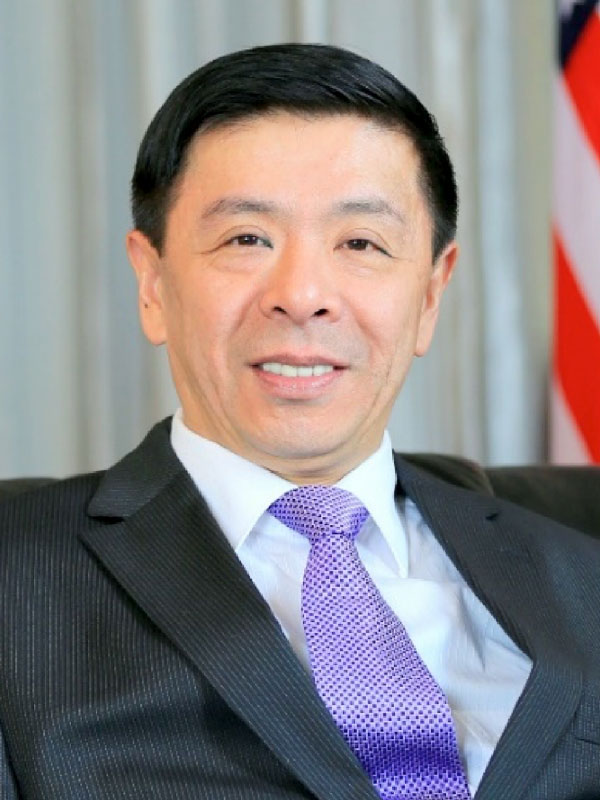 Mr. Richard Y. Lee, Ph.D.
Chairman, President and CEO
---
Dr. Richard Y. Lee founded Amsino in California in 1993 and has been Chairman, President and CEO of the company ever since.
Richard has over 28 years of experience in the global medical device industry. His areas of expertise include but not limited to general corporate management, strategic planning and execution, corporate development, mergers and acquisitions, research and development, global manufacturing, global strategic partnership, quality management systems, regulatory affairs, global sales and marketing, public relations and governmental affairs.
Under his leadership, Amsino has grown from a start-up to a global medical device company dedicated to advancing healthcare worldwide. The company operates multiple FDA registered R&D, manufacturing and distribution facilities strategically located in the US and in Asia, Amsino products are distributed in North America and in more than 100 other countries in LATAM, EMEA, and APAC.
Prior to founding Amsino, Richard taught as an Assistant Professor of Economics at Gettysburg College, Pennsylvania.
Richard is a graduate of Peking University with a bachelor's degree in economics. Richard also holds a Ph.D. degree in economics from the University of Arizona under the guidance of Dr. Vernon Smith, 2002 Nobel Laureate.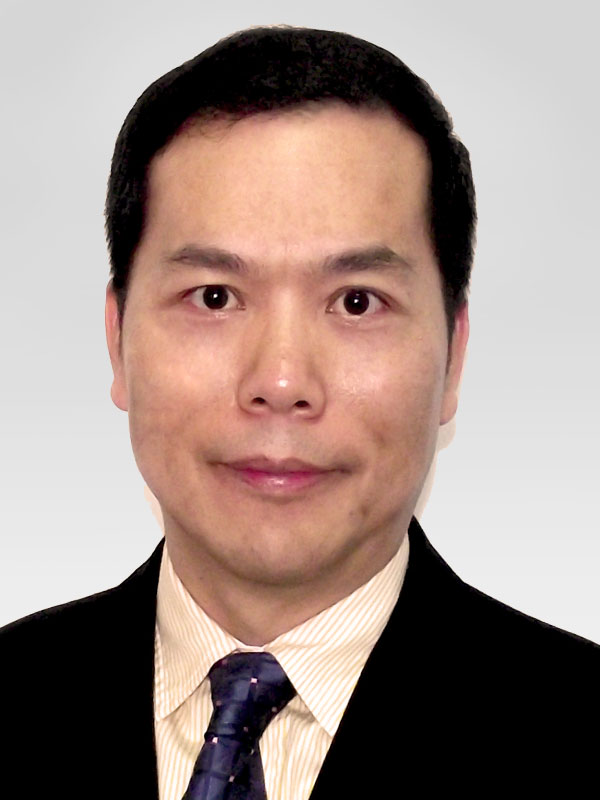 Mr. Peter Sun
Chief Financial Officer
---
Peter joined Amsino in January 2008 as the Chief Financial Officer based in Shanghai China. Prior to joining Amsino, Peter spent 4 years with Arasor International Limited (ASX: ARR), an advanced developer and manufacturer of optical laser modules based in CA, as the CFO and assisted the Company's successful IPO on Australian Stock Exchange (ASX) in 2006.
Peter also spent 5 years with Avanex Corporation (NASDAQ: AVNX), a Tier 1 developer and manufacturer of optical components, modules and sub-systems based in CA, as the Director of Finance and assisted the Company's successful IPO on NASDAQ in 2001.
Peter started his career in banking industry with U.S. Bancorp and later as project manager with Hewlett-Packard Company.
Peter received his MBA in Finance from the State University of New York at Albany.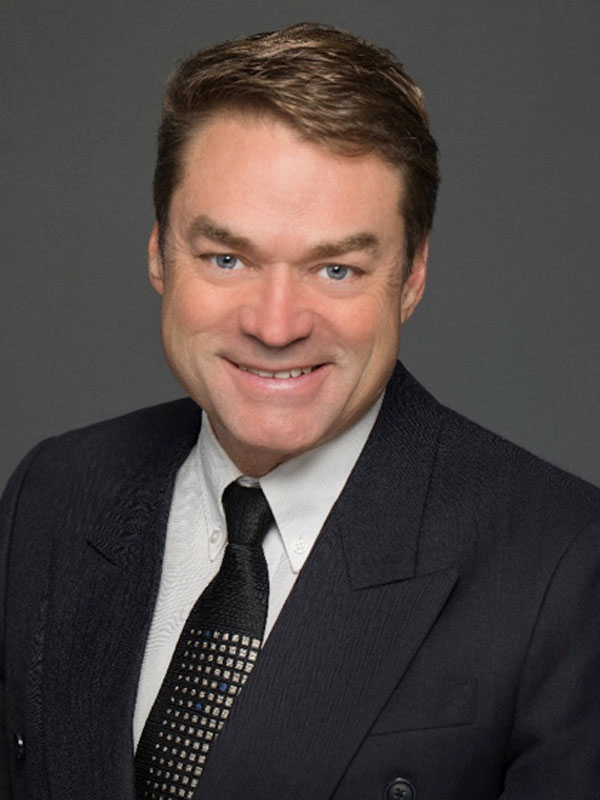 Mr. Torsten Nilson
President, Sterile Solutions
---
Torsten Nilson returned to Amsino as SVP of Operation N.A. at end of 2018 to drive the integration of the newly acquired Smith Medical ASD, Inc. Sterile Water and Saline facility.
Torsten Nilson is an accomplished Senior Executive with more than 25 years of demonstrated success spanning in the medical devices and manufacturing industries. He has broad areas of expertise include global manufacturing, global strategy, revenue generation, turnaround, product development, lean manufacturing, go-to-market strategy, and process improvement. In short, a hands-on strategic leader that drive business. Fluent in Swedish and English.
Throughout his executive career, he has held several leadership positions with revenue +$125 million. Director Operations Strategy with Hospira, Inc., Vice President Medical with Tekni-Plex International, President OEM Contract Manufacturing at Amsino Medical Group, President Douglas Medical Products, Inc. and CEO PrimeGuard Medical, LLC to name a few beside President positions at Perstorp and two Nolato companies.
Torsten hold a Master of Science degree in Engineering from Lund's Institute of Technology in Sweden and a BS in Physical Sciences from Lund's College. As a seasoned board member, he has served on a number of boards including acting as President for the Swedish American Chamber of Commerce.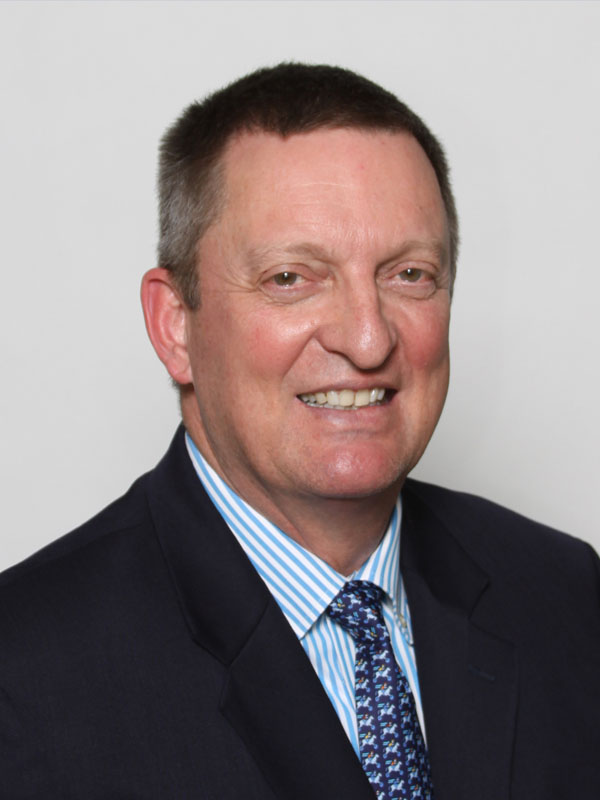 Mr. Philander Kelsey
Chief Commercial Officer
---
In 2018 Philander (Phil) Kelsey rejoined Amsino as President, North America Business Unit. Phil has enjoyed a successful 38-year career in the medical device industry with experience in sales, marketing and distribution management. He has worked with notable companies such as Kendall Healthcare and Owens & Minor where he held the position of Division Vice President for the Virginia region. Phil also co-founded the company Med-ecom, which provided outsourcing solutions for contract processing, data integration and information analytics to the healthcare industry.
Phil started with Amsino in 2006 as National Sales Manager and was promoted to Executive VP and President of Global Sales, from 2008 to 2014.
Phil has a B.S. degree from Hampden-Sydney College with a major in biology.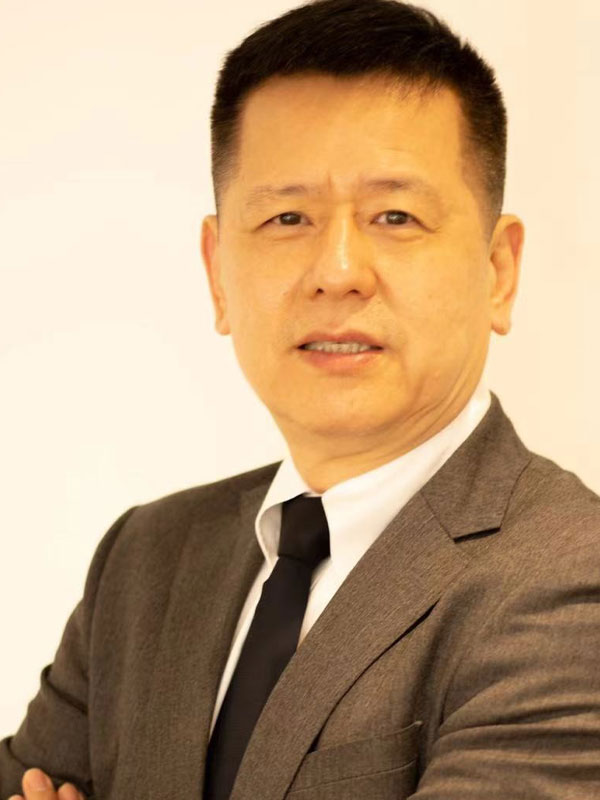 Mr. Andrew Yi Zhang
President China
---
With over 30 years of business experience in healthcare business in China by working for ABBOTT, BAXTER, PRIFZER, Shanghai RAAS and Amsino., Andrew has wealth knowledge and experience of business development and expansion, distributor collaboration and team motivation management.
Master's degree of Business Administration from CEBIS (China Europe Business International School). Medical Bachelor from Shanghai Jiao Tong University, Medical College. Register Surgeon of Urology of Ruijing Hospital affiliated Shanghai Jiao Tong University, Medical College.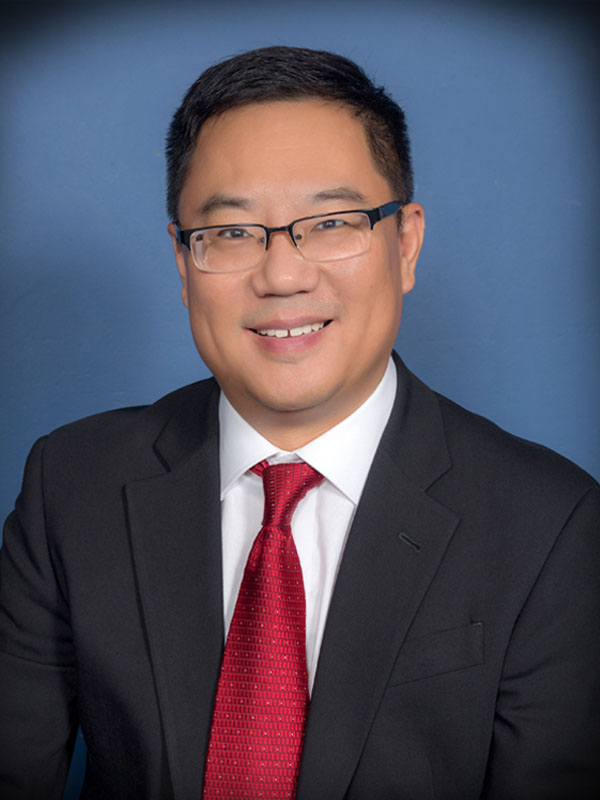 Mr. Chester Chai
Senior Vice President of Global Marketing and Business Development
---
Chester Chai returned to Amsino in 2018 as SVP of Global Marketing, Business Development and Assistant to the CEO. He comes to Amsino with over 28 years of medical device industry with experience working with companies such as Baxter, Hospira, and DeRoyal in both China and the United States. His extensive background includes business development, strategic planning, finance, marketing, supply chain management, product development, and venture capital investment.
Chester previously held the position of Corporate VP for Amsino from 2009 to 2012. He then moved to DeRoyal as the General Manager of Greater China and later established and managed a sourcing company, before returning to Amsino in 2018.
Chester has earned his M.B.A. degree from Kellogg School of Management at the University of Northwestern and an M.S. degree in Accounting from the University of Colorado Boulder. He has received his C.P.A. and also holds a B.S. degree in Mechanical Engineering from Shanghai Jiaotong University.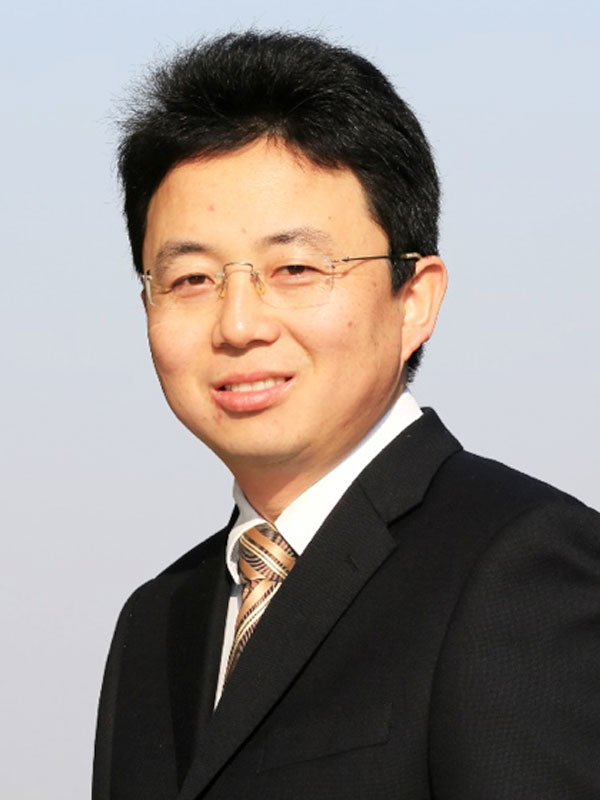 Mr. Frank Ling
Senior Vice President Of Operations, APAC
---
Frank Ling joined Amsino in July 2012 as General Manager of Amsino Medical (Shanghai) Co., Ltd. , and was promoted to Sr. Vice President of Operations, Asia Pacific in March 2019, responsible for managing Amsino manufacturing facilities in China & Vietnam, Asia Pacific Supply Chain, Operation Center of Excellence and Key OEM accounts.
Prior to joining Amsino, Frank took different management responsibilities in several multinational corporations, mainly focusing on manufacturing operations and technological development, with broad business backgrounds in medical device, machinery manufacturing and semiconductor industries.
Frank received his Bachelor's degree in Material Science from Shanghai Jiao Tong University in 1988.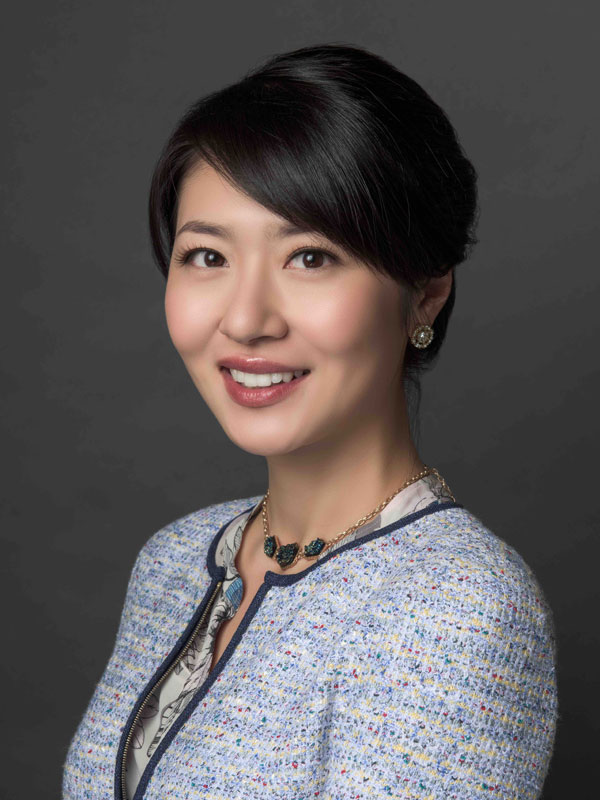 Ms. Sherry Wang
Vice President of Operations
---
Sherry returned to Amsino in 2018 as Global Marketing Manager and Executive Assistant to the CEO and was later promoted to Director of Corporate Communications in 2021. Prior to joining the Sales & Marketing team, Sherry has worked successively in the finance department, logistics, warehousing, and procurement in operations. Since rejoining Amsino, Sherry has played a major role in the success of the company and showing steady growth in leadership. One of her most noticeable achievements is leading the COVID line initiative and restlessly sourcing new vendors to fulfill the business needs.
Sherry received her Bachelor's degree in Business Economics and Accounting from the University of California, Los Angeles.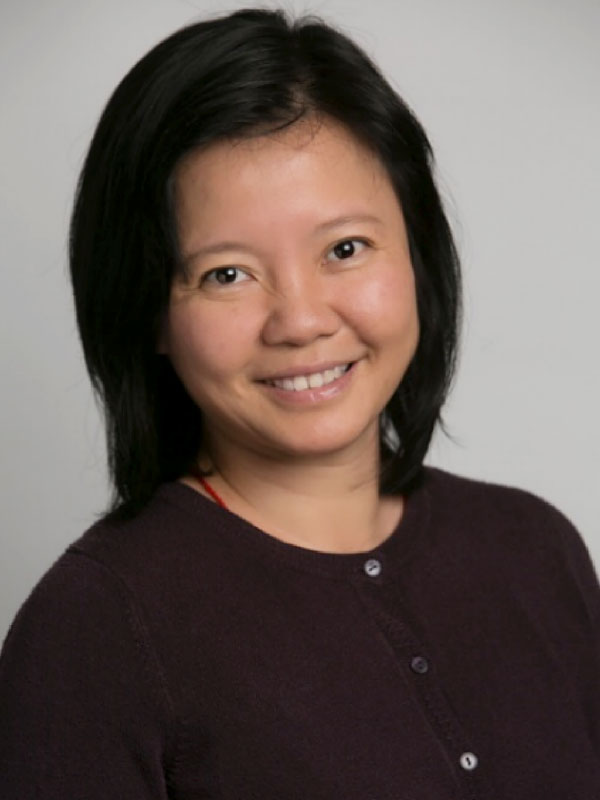 Ms. Li Ng
Director of Finance, Amsino International
---
Li joined Amsino in September 2012 as Controller, and later assumed the responsibility of Director of Finance in April 2015. Li oversees financial reporting, tax and accounting functions, and deploys various finance tools to support Amsino to build its goals and strategies.
Before joining Amsino, Li has held the position of Assistant Controller with Krystal Infinity, LLC for two years, where she was responsible for manufacturing accounting, financial reporting and budgeting. Li has also spent six years with IPMobileMet, where she oversaw financial reporting, budget/special projects and information technology. Li also served as Controller for three years in a technology start-up company, and four years in a computer manufacturing company.
Li received her Bachelor degree in Finance from University of Arkansas. She then completed her Master of Business Administration degree at Missouri State University.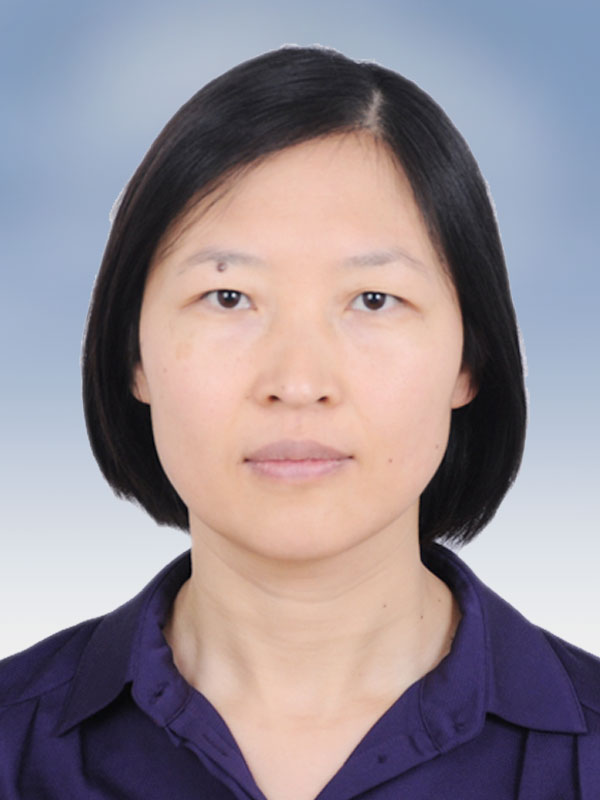 Ms. Jane Gao
Vice President of R&D
---
As of 2012, Jane Gao has assumed the VP of R&D role. Jane Gao joined Amsino in April 2001 as a Product Manager. Jane was promoted to Project Development Department Manager since 2003 for all the new projects development. Jane was relocated to Amsino Medical (Shanghai) Co., Ltd as Deputy General Manager since November of 2005 until September of 2007. Jane was transferred to Amsino JD plant during September of 2007 to June of 2011 as General Manger.
Prior to joining Amsino, Jane Gao worked for another Linhwa, a medical device company, for more than 4 years. She served as a product & mould technician, assistant to GM and international sales.
Jane holds a Bachelor in Engineering from Jiangxi University of Science and Technology, with an emphasis in Mining Process Engineering.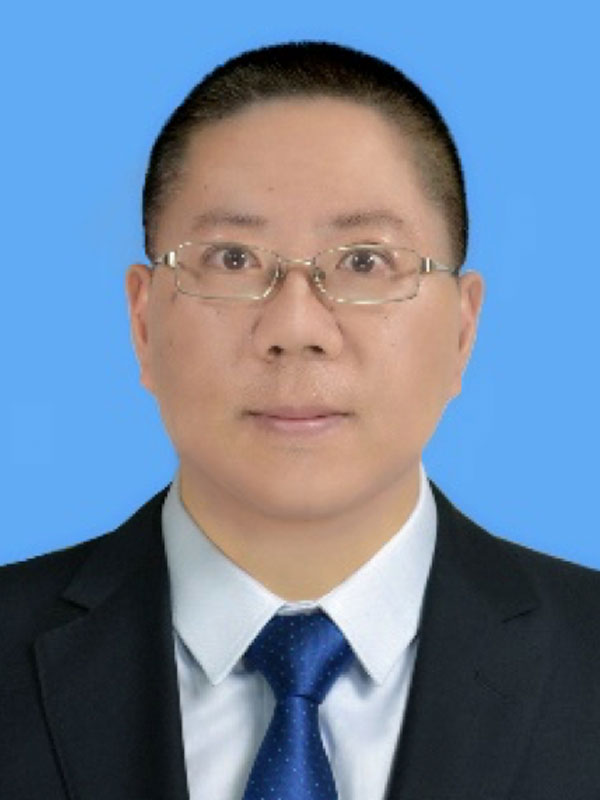 Mr. Paul Shen
Vice President of Quality Assurance
---
Paul Shen joined Amsino in 2001 as a Quality Manager, and was promoted to Vice President of QA in October, 2018. During his tenure at Amsino, Paul has served as Quality Manager, Deputy General Manager of Amsino Medical (Kunshan) Co., Ltd., Deputy General Manager of Amsino Medical (Shanghai) Co., Ltd, QC Director, and General Manager of Amsino Medical (Kunshan) Co., Ltd.
Prior to joining Amsino, Paul Shen worked in Johnson & Johnson pharmaceutical company as a microbiologist and worked in Wyeth Nutritional company as a QA Supervisor.
Paul received his Bachelor's degree in microbiology from Fudan University, China.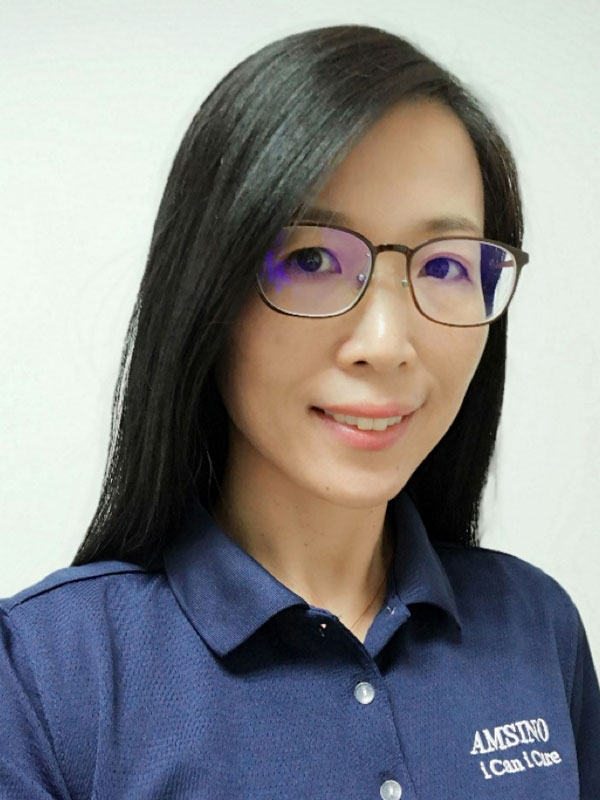 Ms. Ada Xie
Vice President of Contact Manufacturing Business Unit
---
Ada Xie joined Amsino in May 2002 as a Logistics Manager, and was promoted to Logistics Director in April 2008, and was then promoted again to Senior Director of Supply Chain in February 2012. Her responsibilities included Amsino Medical Group Logistics, Third Party Supplier Management, and Sales & Operation Planning. Ada was promoted to Vice President of Contract Manufacturing in 2019.
Prior to joining Amsino, Ada managed both Purchasing and Logistics for an American international tooling company. Ada received her Bachelor's degree of Economics from Zhejiang GongShang University.